Just Announced
HSGA's 33rd Annual Mainland Festival will be held
Sept 19–21, 2019, Fort Collins, CO
Special Guest John Ely
Details forthcoming
---
Hawaiian Steel Guitar Festival ~ Sept 27–29, 2018
The 32nd annual Mainland Hawaiian Steel Guitar Festival is scheduled for Sept 27–29, 2018.
The Guest of Honor will be the legendary Bobby Ingano!! And we have another very special guest coming this year— Miss Alexis Tolentino, rising star in the Hawaiian Steel Guitar world and recipient of the HSGA scholarship. The Fort Collins Hilton is once again the venue for this not-to-be-missed celebration of Hawaiian Steel Guitar. Stage performances, seminars, jamming, learning, and more. Open to the public! Bring your instrument.
---
Honolulu Lei Day Concerts Planned for April/May, 2018
Kamaka Tom has scheduled three steel guitar concerts this coming April and May in Honolulu: the annual pre-sentation at the Waik?k?-Kapahulu Library on Saturday, April 28, 1-3 PM; a concert at the Waik?k? Community Center on Monday, April 30, 12-2:30 PM; and our annual HSGA tent show at Kapi'olani Park for Lei Day on Tuesday, May 1, 10 AM to 3 PM. Hawaiian music with steel guitar will be featured, and all events are free and open to the public.Steel guitar soloists and backup musicians who would like to perform should contact Kamaka to be on the program.
---
Hawaiian Steel Guitar Festival Videos Now Online
The 31st annual Mainland Hawaiian Steel Guitar Festival was held September 21-23, 2017.
Check out this one featuring special guest steel guitarist Alan Akaka!
Then visit YouTube and watch them all!
Festival recap article coming soon.
---
Celebration of Life for HSGA Member Phil Bender
As reported in the last member newsletter, longtime HSGA member Philip Bender passed away in July of this year. The family extends an invitation to a celebration of his life on September 30. A military graveside service will be held at Garland Brook Cemetery in Columbus at 11:00 a.m.. Following that will be a "Celebration of Life Gathering" from 1 to 4 p.m. at the Hanger 5 Restaurant at Columbus Municipal Airport. Family and friends are encouraged to come and share stories and thoughts about the life of Phil Bender.
Listen to Phil's music on our website at http://hsga.org/PhilBender.htm
You may read his online obituary at http://www.therepublic.com/2017/07/30/philip_e_bender/
---
Hawaiian Steel Guitar Festival ~ Sept 21–23, 2017
The 31st annual Mainland Hawaiian Steel Guitar Festival is scheduled for September 21-23, 2017.
The Guest of Honor will be Alan Akaka! The Fort Collins Hilton is once again the venue for this not-to-be-missed celebration of Hawaiian Steel Guitar. Festival details and registration information here.
Featured steel guitarist Alan Akaka playing and singing "Hele On To Kaua'i" at the Kaua'i Steel Guitar Festival.
© Kaua'i Steel Guitar Festival (2017)
---
Meet our new HSGA President, Frank Della-Penna, Washington DC, US


Frank started on Hawaiian steel guitar at the Harlin Brothers Studio in Indianapolis.  In New York City, Frank studied Hawaiian guitar with vaudville artist Roy Smeck, and nose flute and other Hawaiian rhythm implements under Calvin Ho.  On Okinawa, he studied samisen under Teruya Kinyehi. 
In the mid-90's, Frank hosted and produced a public radio show, devoted to Hawaiian music and culture.  He has a vast library of recordings, ranging from early wax Edison cylinders to CDs.  Frank initiated a visit to the University of Hawaii with Kamaka Tom on behalf of Dirk Vogel to monitor their progress on digitizing the Vogel collection.  Frank is a long-standing member of both HSGA and Aloha International.  He has served on the Board of Govenors for the Hawaii State Society and performed for several years with the Aloha Boys, the Halau O' Aulani and has performed in the U.S. Capital for the Kamehameha Lei Drapping ceremonies.
As a current HSGA board member, he has brought new members into the club, arranged for the publication of the Inaugural advertisement in the Hawaii State Society ball program, publicized HSGA outside of the U.S. by answering foreign inquiries, drafts Board minutes and serves on the Scholarship Committee.  Frank is passionately commited to expanding the reach of HSGA, to better serving its members, and to fostering HSGA collaboration with other organizations devoted to Hawaiian music and culture around the world. 
As an accomplished steel guitarist, Frank teaches steel guitar to young and older musicians alike and frequently performs at steel guitar conventions with great aclaim.  Frank's favorite guitarists: Isaacs, Ho'opii, Ah See, Feet Rogers, Aiona, Puaonaona Almeida, Kelii, Castro, Pahinui and Bright. He served 6 years in the Marine Corps and retired after 38 years of service in state and federal law enforcement agencies.  Frank resides in Washington, D.C. with his wife, Stephanie Ortoleva, Esq. 
---
Must see! On 5/30/17, PBS aired an episode of their American Epic series featuring the story of Joseph Kekuku. Watch it here!

---
April 26, 2017—Around the web:
A nice article about an historical figure in Hawaiian Steel history in SheShreds magazine
Annie was a pioneer for women in Hawaiian music!
---
Book Your Flight to Honolulu!
We are holding a Honolulu "Mini" Convention Saturday, April 29 – Monday, May 1, 2017.
Once again, the HSGA concert will take place in the Waikiki-Kapahulu Library from 1-3pm.
HSGA will perform May 1st at the Annual Lei Festival from 10am to 3pm. Performers should email Kamaka Tom to be placed on the play schedule.
No events are planned this year at the Queen Kapiolani Hotel due to renovations to the ballrooms and restaurant—that is why we are calling this a "mini" convention. However, a discount is being made available for guest rooms when booking - mention HSGA2017.
Please come and enjoy our beautiful Island, play and listen to beautiful music and meet new friends!
---
30th Annual HSGA Steel Guitar Festival
Sept. 22-24, 2016 at the Hilton Fort Collins, Colorado
Special Guest Owana Kaʻōhelelani Salazar from Hawaii!
Once again we invite all Steel Guitar players and admirers alike to this annual gathering where members showcase their musicianship, teach each other, jam, and listen to world class Hawaiian Steel guitar. Festival details | Event Flyer
Open to the public! Student discounts! Saturday Workshops & Luau!
This is the third year that the conference is being held in Colorado at the Hilton Hotel in Fort Collins. Fort Collins is home of Colorado State University and the gateway to the northern Rocky Mountains. A beautiful backdrop for three days of musicianship, fun and steel! Saturday featured stage performances by our talented HSGA members all day, along with fabulous informative workshops (included in ticket price) and an evening luau!
---
29th Annual HSGA Steel Guitar Festival
Oct 1-3, 2015 at the Hilton Fort Collins, Colorado
Special conference guest DUKE KALEOLANI CHING.... and the return of the Saturday night luau. For the past 28 years, HSGA has held an annual gathering where members showcase their musicianship, teach each other, jam, and listen to world class Hawaiian Steel guitar. The festival is open to the public. This is the second year that the conference will be held in Colorado at the Hilton Hotel in Fort Collins. Fort Collins is home of Colorado State University and the gateway to the northern Rocky Mountains. A beautiful backdrop for three days of musicianship, fun and steel! Click here for details.
---
2015 HSGA Honolulu Convention April 29-30
Register here!
---
28th Annual HSGA Steel Guitar Festival Concert Oct 2014
Read all about it here!
---
HSGA Steel Guitar Concert Thursday, May 1 at the
Annual Lei Festival in Kapi'olani Park in Waikiki!
HSGA Outdoor Tent Stage adjoining the Lei Contest Winners Display Area
Thursday, May 1, 2014
10 a.m. to 3:00 p.m.
Come listen to local and visiting musicians and dancers perform live Hawaiian music with steel guitar and hula, complimenting the main stage all-day entertainment at Kapi'olani Park Bandstand.
Cost: Free admission and open to the public.
The Lei Festival is sponsored by the City and County of Honolulu. For more information about the HSGA Lei Day Concert, contact Kamaka Tom at (808)-392-4583 or by email.
For information about the 2014 Lei Festival, please visit the City and County of Honolulu's website
---
Announcing the 28th Annual HSGA Steel Guitar Festival
Oct 23-25, 2014 in Fort Collins, CO
Special Guest to Be Announced Soon
Read all about it here!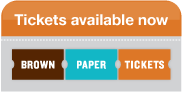 ---
October 2013
More photos from Joliet! These were contributed by Kamaka Tom. Click photos to enlarge.
---
October 2013
Our Final Joliet Get-Together was held Oct 3-5, 2013
The 27th time we've all gathered to enjoy the music and fellowship will probably be Joliet's final year. We had a great turn out and a fun time! Here are some photos from the event. For captions and to comment on the photos and even supply your own, visit the Joliet facebook page! While you're at it, please join the new HSGA facebook page! The photos were supplied by Chris Kennison, Judy Van Sickle Maierhofer and Mark Prucha.
HSGA member, Kay Koster, who is hospitalized and was unable to join us this year, received a standing ovation at the October convention for her contributions in Steel Guitar. Kay received the Jerry Byrd Lifetime Achievement Award at Scotty's in St. Louis last month. Congratulations, Kay! We really missed you this year! Love, your friends at HSGA.
Here is Kay in 1952 and again in 2008 entertaining convention-goers on her teacher's guitar.

---
July 2013
Catch some Hawaiian Steel Guitar at Waikiki Beach
Saturday, July 20th!
Waikiki Beach Walk® presents the
Fourth Annual Hawaiian Steel Guitar Festival

Saturday, July 20, 2013, from 3:00 PM to 7:00 PM
Waikiki Beach Walk Plaza Lawn and Stage

Enjoy an afternoon dedicated to the Hawaiian Steel Guitar with some of
today's greatest steel guitarists together with the next generation of artists as
they gather to celebrate the signature sound of the Hawaiian Steel Guitar.

Performers to include Alan Akaka, Greg Sardinha, Casey Olsen, Bobby Ingano and Jeff Au Hoy, the Abrigo 'Ohana and students from Ke Kula Mele Hawaii.
Please spread the word to all Hawaiian Steel Lovers!
---
June 2013
The Annual Joliet Convention will be held at the Holiday Inn Conference Center in Joliet, IL October 3-5, 2013. This is the 27th annual Joliet convention and the final year that the event will take place in Joliet. This year's honored guest is Ed Punua from Kauai (left). On Saturday we'll again present a number of teaching seminars for Hawaiian steel guitar and 'ukulele, including Ed Punua's master Hawaiian steel class, beginning and intermediate steel guitar seminars presented by HSGA experts, and Terry Truhart's beginning and intermediate 'ukulele. These seminars are free and open to anyone who pays the Saturday festival fee. If you are interested in Hawaiian music, or just the sound of steel guitar or 'ukulele, the Saturday seminars along with Steel Guitars in Concert all day long in the main convention room, will give you ample opportunity to learn a new lick, ask questions, and enjoy the sounds of the steel guitar. See you there! Read details and register now!
---
June 2013
View these videos from HSGA's Lei Day 2013 Concert on Olelo.net
Video 1 | Video 2 | Video 3 | Video 4 | Video 5 | Video 6 | Video 8 (Video 7 seems to be missing)
---
March 2013
View three wonderful videos from HSGA's Lei Day 2012 Concert on Olelo.net
---
March 2013
HSGA Honolulu Waikiki Convention has been updated. View now.
---
The Fifth Annual Maui Hawaiian Steel Guitar Festival will be held on April 19-21, 2013, at the Ka'anapali Beach Hotel in Ka'anapali, Maui. This educational festival, presented by the Arts Education for Children Group (AECG) is designed to promote appreciation and interest in the Hawaiian Steel Guitar. The free, 3-day event will feature workshops, cultural seminars, and entertainment by Hawaiian steel guitar legends Alan Akaka, Greg Sardinha, Bobby Ingano and Maui's Geri Valdriz and Ross Ka'a'a. Festival participants will be invited to join the masters in nightly traditional "kanikapila" sessions. A Saturday evening ho'olaulea will feature Maui Hawaiian Steel Guitar players, visiting Master players, hula dancers, and various guest artists. Saturday workshop participants will also be invited to participate in the kanikapila and jam with the masters. Don't miss this opportunity! Mark your calendars for this exciting, free, event!
---
January 2013 Convention Update
Register now for the 2013 HSGA Honolulu Convention. Read details and pre-register here.
The Queen Kapiolani Hotel has a group code set up for HSGA. You will receive a discount of 12% off their current published Best Available Rate. Discount rate will be open from April 22 until May 6, 2013.
Click here to book online and see room rates with discount
If booking via the web insert HSGA2013 in the Promo Code box.
Or call central reservations at 866-406-2782 and mention code HSGA2013
---
November 2012
Are you planning on attending the Honolulu Convention in 2013? Here is the latest information:
HSGA has once again reserved the Peacock Room of the Queen Kapi'olani Hotel for Monday, April 29 through Thursday, May 2nd. These will most likely be the 2013 HSGA Honolulu Convention dates, with daytime sessions and luncheon in the Peacock Room from 8 a.m. to 3 p.m. Right now Thursday is an optional day pending sufficient interest and pre-registration.
Wednesday, May 1st would have our sessions at the Annual Lei Day Festival in Kapi'olani Park, across the street from the Queen Kapi'olani Hotel.

A hotel room discount will again be offered to people attending our convention and staying at the Queen Kapi'olani Hotel during the week of our activities.

Several Hawaiian steel guitar-related awards banquets may be scheduled during the week of the Honolulu Convention. This includes the "Lei of Stars" evening event on May 1st sponsored by the Hawai'i Music Hall of Fame and the Annual Legends of Steel Concert luncheon and concert sponsored by the Maiki Aiu Foundation. Both of these organizations have websites that may list these events and information.

Please feel free to contact me prior to making your air and hotel arrangements and for the latest info. on our upcoming 2013 HSGA Honolulu Convention activities.
Kamaka Tom
2013 HSGA Honolulu Convention Coordinator - Telephone 808-392-4583 - email

---
October 2012
Greeting music lovers!! Japan's Sweet Hollywaiians are on tour in California and looking forward to seeing you! Based in Osaka, Japan, these musicians feature Hawaiian, Swing, Ragtime, Blues, Calypso and Italian from the 1920s~1930s. Enjoy the music of long forgotten legends like Sol Ho'opi'i, King Bennie Nawahi, Roy Smeck and Eddie Lang! This string quartet contains a dozen string instruments including Hawaiian steel guitar, banjo, tipple, ukulele, mandolin, a bass and guitars.

Oct 16 8:05 PM at Freight & Salvage in Berkeley, CA

Oct 18 8:00 PM at Hip Kitty Jazz in Claremont, CA

Oct 19 8:00 PM at Boulevard Music in Culver City, CA

Oct 21 7:30 PM at Old Town Music Hall in El Segundo, CA

View some videos on YouTube
---
July 2012
Lanet Abrigo writes...
The Abrigo 'Ohana has just returned from a trip to Winchester, IN for the celebration of steel guitar known as the Aloha International Steel Guitar Convention. We were delighted to help out with a variety of tasks during the program. In addition to being the featured guest artists, Emily taught hula and led the dancers at the luau show, Timi and friends introduced everyone to Hawaiian slack key and ukulele picking styles and Quinn had a great time assisting the MC with his program, and also enjoyed helping Frank Della-Penna with his performance. We also had the pleasure of hosting their first kanikapila! Many AISGC members are also members of HSGA, so we thought we'd share this video for everyone to enjoy. It will also be aired on Olelo TV as part of our "Kanikapila 2012" series.
---
April 2012
Alan Akaka writes...
It's a banner year for the steel guitar with a handful of events coming up:
April 20-22 Henry Kaleialoha Allen Hawaiian Steel Guitar Festival, Kaanapali, Maui
May 1 May Day Festival, Kapiolani Park May 6 Legends of Hawaiian Steel Guitar, Pacific Beach Hotel
May 13 World record attempt for the largest Hawaiian Steel Guitar ensemble, Windward Mall, Kaneohe
June 17 Waikiki Beach Walk Hawaiian Steel Guitar Hoolaulea, Waikiki
"Make HISTORY on May 13, 2012!"

Join Alan Akaka on Sunday, May 13, 2012 at the Windward Mall for an attempt to set a world record for the largest Hawaiian steel guitar ensemble.
The group will be performing Nani Waimea together with the students of Ke Kula Mele. Practice mp3s and tabs available. For more information or to sign up as a participant go to http://www.hawaiiansteelguitarworldrecord.com

All participating guitarists will play the entire arrangement except for a section that has been designated for individual ad lib solos. This section will be repeated for as many times as there are solo players. And yes, Alan encourages you to do a solo!

Our Hawaiian steel guitar community can make a huge impact through this event. LET US BE SEEN AND HEARD!


---
October 2011
Ken Ufton, around 1972

Kenneth Arthur Ufton
(September 2, 1921-October 14, 2011)

In October, we got the sad news that member Ian Ufton lost his father Ken Ufton shortly after the Joliet convention this year. Ken Ufton was a musician of note and had an impact on the music industry... unusual for someone who did not make music his life's work. He is known for his work with his band, Ken Ufton and His Harmony Hawaiians, including an LP for Maple Records' "Sweet, Sweet, Steel" series and many other recordings made in both England and Canada. Ian's mother Doris, also known to many HSGA members, passed away in 2010.
Please take a moment and listen to some of Ken's beautiful contributions to the world of steel, posted on his HSGA audio page. Look for more information about Ken's life in the fall issue of the Quarterly.
---
June 2011
Annual Joliet Convention Dates and Guest Announced from Don Weber and Wally Pfeifer
Don't miss this year's Annual Joliet Convention, October 6-8, at the Holiday Inn Convention Center in Joliet, Illinois. The Guest of Honor, direct from Hawaii, is none other than Greg Sardinha.
The 3-day convention fee is $45 or $15 daily, which includes entertainment, seminars, playing, and jam sessions. A memorable event for performers, collectors and lovers of Hawaiian steel guitars. Please register early! Details here.
More details, including the playing schedule and lu'au ticket price, will be announced at a later date. Plan to perform on stage? Please get your forms in early... and see you in Joliet!
---
April 2011
Legends of Steel Concert Announced from Isaac Akuna
Saturday, May 14th, 2011 at 10:30 am • Pacific Beach Hotel Grand Ballroom Waikiki
Doors fling open at about 10:15am with guests being greeted by Wayne Shishido on steel backed up by Haa Heyer, Henry Makua, and Danny Kiaha... followed by a set by Isaac Akuna.
After a short break, the program will begin with a performance of the Kamehameha Schools Alumni Glee club under the direction of Aaron Mahi. They are going to be backed up by a quartet consisting of Isaac Akuna, Kimo Artis, Dennis Keohokalole, and Bryan Tolentino.
Following this, Harry B. Soria will take our guests on a historical musical journey beginning with the man himself, Joseph Kekuku, outlining his life and contributions to the musical industry.
This will be followed by a performance from Greg Sardinha. We will proceed down the list of honorees and live performances: Sol Hoopi'i (Eddie Palama), Dick McIntire (Steve Cheney), Rogers' Ohana (Timi Abrigo), Jerry Byrd (Paul Kim) and lastly, David Keli'i (Casey Olsen). Casey will close the show with our lovely Kuuipo Kumukahi.
In a break from steel guitar concerts of the past, we will be having an informal jam session immediately after the concert with folks jamming in the foyer of the ballroom. Thanks to our friends as HSGA, people will be able to play, sing, dance or just hang out.
Tickets are $60, which includes Brunch and Performance. For tickets, call the Hawaii Academy of Recording Arts office 808-593-9424 or 808-356-8732. Bryson Ramos is the administrator for the academy and he is coordinating ticket sales.
Don't miss this memorable event!
---
March 2011
Tune in to Pakele Live on March 10
HSGA President Paul Kim will be performing live on the internet on Thursday, Mar. 10 from 6pm-8pm Hawai`i standard time. The show is called Pakele Live and is broadcast from the Willows Restaurant near the University of Hawai`i. Visit www.pakelelive.com for more info...
---
February 2011
Come to Honolulu!
Details for the 2011 Biennial Honolulu Waikiki Convention are now online! Take advantage of our terrific HSGA hotel rates, listen to some fabulous Hawaiian Steel music and meet your fellow HSGA members. Please register by March 15 and see you on the beach! Many events open to the public.
---
December 2010
Ending the year on a sad note...
It is with great sadness that we share the news that HSGA member Dave Giegerich passed away on December 29, 2010 after a long and courageous battle with Aplastic Anemia.
From Betty Wheeler and from Dave's family via their caringbridge.org page:
Dave lived a full and good life. Loved by his family as well as the hundreds of you who have shared your thoughts and prayers with us over the past three years. He also loved his Dobro and steel guitar. Please draw solace at this difficult time from knowing he was picking away to the very end. We should all be so lucky.

Dave was the leader of the Hula Monsters, played dobro with Wayne Taylor and Appaloosa, and performed or recorded with a wide range of artists including Bill Harrell, Eva Cassidy, Bill Kirchen, Johnny Gimble, Robin & Linda Williams, John Starling, Cathy Fink & Marcy Marxer, Commander Cody, Mac Wiseman, Greg Kihn, Cracker, Bobby Hicks and Jimmy Arnold.
A celebration of Dave, his life and music was held in January. Please read the details in the upcoming newsletter.
---
September 2010
Sad News...
It is with great sadness that we share the news that long-time HSGA member Bernice Honold died at home at about 3:00 AM this morning, September 6, 2010, after a long bout with cancer at the age of 84.

Bernice was born October 11, 1925 in Detroit. On April 15, 1944, Bernice married Richard Leonard Honold at Mt. Calvary Lutheran Church in Detroit. Bernice and Richard were foster parents for Lutheran Child and Family Service for over 33 years fostering 79 children. She and her husband played Hawaiian music professionally and for enjoyment and were members of the Aloha International Steel Guitar Club, HSGA and the music group, Coral Islanders with the Maui Maidens. Bernice was a member of Bethlehem Lutheran Church, Roseville.

Please visit the funeral home website here www.haussfamilyfuneralhomes.com to view the complete obituary including funeral arrangements and sign the guest book. Thank you all for your love and encouragement.


---
August 2010
Just Released...
Attention Hawaiian Steel Guitar fans and friends...
Bobby Ingano's new CD is out on Kuli'ou'ou records...
Entitled STEEL'N LOVE, it is a fun mix of Hawaiian, swing, some originals, and even a couple of blues numbers. To order, check out the CD's website @ http://www.steelnlove.com and click on the "Contact Me" link.

Mahalo Nui for the support,
Bobby Ingano and Mark Amundson
---
July 2010
Newly Elected...
Elections for the HSGA Board of Directors were held this spring. The following Board of Directors was instated during the July 18th Board meeting.
Re-elected Directors:
President: Paul Kim
Members: Terry Miller, Chris Kennison, Pete Kahele, Ivan Reddington.
Japan Coordinator: Tom Tohma
Recording Secretary: Frank Della-Penna
Editor-in-Chief: John Ely

Incoming Directors:
Vice President: Gerald Ross
Secretary/Treasurer: Kamaka Tom
Members: Mike Scott and Ian Ufton
Congratulations, everyone and thank you to all members who submitted ballots for this election.
---
June 2010
Just Released...
Attention Hawaiian Steel Guitar fans and friends...
Just released by Keala Records and produced by Greg Sardinha is "Hula Island Style II". The CD features Hiram Olsen, Casey Olsen and Dennis Keohokalole.

Casey and Hiram are the featured guest artists at the HSGA Joliet Convention in October. The new CD will be available for sale at the convention. See you all there. Get your registrations in now.
-Wally Pfeifer

---
April 2010
Joliet Guests of Honor Announced
Mark your calendar now... before you forget. The Joliet convention is October 7-9, 2010 and this year we have a double-barreled treat for you — not one, but two Honored Guests. Two of the greatest names in Hawaiian music will be on stage in Joliet, Casey and Hiram Olsen!! It doesn't get any better than that.

Casey was a student of Jerry Byrd, and is the last member of the "Byrd's Nest" to appear in Joliet. Casey's dad, Hiram Olsen, was a long, long time friend and fellow musician; you just didn't see Jerry without Hiram backing him up, and that's how Jerry wanted it. There will be a lot to talk about when Casey and Hiram join us for the guests annual "talk story."


---
April 2010
Hawaiian Steel Guitar Festival on Maui - April 23-25
The second annual Henry Kaleialoha Allen Hawaiian Steel Guitar Festival is being held Friday, April 23 through Sunday, April 25 at Kaanapali Beach Hotel on Maui and features free workshops and performances by some of the greats: Henry Kaleialoha Allen, Alan Akaka & the Islanders, Duke Ching, "Lion" Kobayashi, and more.

The festival was created in 2003 by a nonprofit organization, Arts Education for Children Group (AECG), to provide opportunities for students to study and play alongside accomplished instructors. It includes classes and workshops that are open to musicians and vocalists of all ages and skill levels.

For a complete schedule, visit www.aecg.org or www.henrykallen.com.

---
Calling all ukulele enthusiasts...

Texas Swing with Aloha! is the theme for this year's fun-filled Lonestar Ukulele Festival and Music Camp. The 3-Day Ukefest will take place on April 29, 30, and May 1, 2010 in Dallas, Texas.

The line-up of talented performers and teachers this year is AMAZING! HSGA member Gerald Ross will be featured, as well as other talented artists including James Hill, Kimo Hussey, Debbie Porter, Pops Bayless, Mark "Spanky" Gutierez, Ukulele Bartt and Dennis McBride... along with special guest appearances by The Wahooligans & more!
A portion of proceeds from the festival will be used to start a "Ukes In The Classroom" program in the North Texas Area! Brought to you by UkeLadyMusic and Dallas Ukulele Headquarters. For updates, workshop listings, and registration information, visit the event website at lonestarukefest.com

All EARLY registrants will be in a drawing to win a uke!
---
Email Safety
Scams 101. Have you recently received an email that appears to be from an HSGA member in need of money for a trip back home or some other strange emergency? This is a common type of scam in which hackers gain access to someone's email address book (or more recently, Facebook account) and send messages to all of his or her contacts. One of our members has recently found himself the victim of this scam and his friends are receiving emails of this nature. The best course of action is to delete the email immediately.
---
March 2010
HSGA Loses a Dear Friend


Doris Annie Ufton, long time HSGA friend and mother of member Ian Ufton of Ontario, passed away on Sunday, February 21st, 2010. She was loved by all who knew her. The Joliet HSGA convention was one of her favorite "things to do."

Ian writes,

"On Sunday, February 21st, my mother, Doris Annie Ufton passed away after a brief illness, leaving behind a husband of 70 years, 2 sons, 4 grandchildren and 5 great-grandchildren who miss her dearly.

The Joliet conventions were very special events for her --- she enjoyed the times she spent with the many friends she had made over the years --- thank you all so much for remembering her with kind words and warm thoughts --- she was such a special person."
Sincerely,
Ian Ufton
---
Feb 2010

2010 HSGA Board of Director Elections

HSGA Board of Directors elections are underway for the 2010-2012 term. A mail-in ballot is included in your Winter 2010 HSGA Quarterly. Please fill in your choices and mail in your ballot by March 15, 2010. Sorry, no online ballots will be accepted.
View all of the candidates' statements here. Note: Because Board nominee Frank Della-Penna was on vacation, we were not able to print his bio in the Winter newsletter but it is included on the web page version.
Website Management Changing Hands
By decision of the Board of Directors, the HSGA website will now be maintained by HSGA friend, Amy Pace. Amy has many years of experience designing and maintaining websites (view her work at amylynpace.com) and is very excited to be involved with the HSGA once again! We thank Gerald Ross for the great job he has done maintaining the website for these past several years!
---
April 2009

2009 Joliet Convention and Guest of Honor Announced...
We look forward to this year's convention with special guest steeler John Ely. See the Upcoming Conventions page for more info.