Roberto Alaniz,
Festival Team Coordinator
With Hawaiian Steel Guitar Superstars show on Saturday, August 13 from 1:00 to 5:00 PM, featuring: Greg Sardinha, Alan Akaka, Patti Maxine, Mikiya Matsuda and Bobby Black.
Aloha HSGA Members. We are pleased to announce that we are holding the 2022 Hawaiian Steel Guitar Festival in Foster City, California. The festival will be on August 11-13 at the Crowne Plaza Foster City Hotel, less than 10 minutes driving time from the San Francisco International Airport.

Greg Sardinha from Hawaii will be our featured artist for this Festival. Hawaii born and raised,Greg is a talented and veteran Hawaiian steel guitar player and a long-time member of HSGA. Greg has won two Na Hoku Hanohano Awards for Instrumental Albums:
2014 – Stainless: Steel Guitar Stylings of Greg Sardinha
2018 – Across the Sea: A Collaboration with Jeff Peterson and Tsun-Hui Hung.
Greg is also a music producer and owns the Keala Records music label, which is dedicated to pioneering Hawaiian steel guitar music into the next generation. He has produced a series of"Hawaiian Steel"instrumental albums, as well as Hawaiian and hapa-haole vocal albums featuring traditional Hawaiian instrumentation including the Hawaiian steel guitar.
Festival Overview:
This will be the first time that the HSGA festival is held in California. We hope that some of you will be able to stay longer and enjoy some of the many tourist attractions that the San Francisco Bay Area and California have to offer.
The following 2022 HSGA Festival schedule is preliminary and is subject to some adjustments:
Thursday, August 11
10:00 a.m. Registration and Check In opens
1:00 p.m. – President's Welcome
1:30 p.m. – Christo Ruppenthal
2:00 p.m. – Chris Kennison
2:30 p.m. – Patrick Avera (Ukulele)
3:00 p.m. – Mark Kahalekulu
3:30 p.m. – Eric Rindal
4:00 p.m. – Kani Ka Pila Band with Alan Akaka
4:30 p.m. – Alan Akaka
5:00 p.m. – Dinner break
7:00 p.m. – 8:00 p.m. Alan Akaka's Tunings Workshop
8:00 p.m. – Acoustic Jam Session
Friday, August 12
9:00 a.m. – HSGA Annual Member Meeting
10:00 a.m. – John Mumford
10:30 a.m. – Vickie Van Fechtmann
11:00 a.m. – Daryl Brooke
10:30 a.m. – Joe Stewart
12:00 p.m. – LUNCH
1:00 p.m. – Jim Newberry
1:30 p.m. – Tony Fourcroy
2:00 p.m. – Al Nip
2:30 p.m. – Alan Akaka
3:00 p.m. – Garry & Debbie Vanderlinde
3:30 p.m. – Chris Kennison
4:00 p.m. – Hiram Bell
4:30 p.m. – Greg Sardinha
5:00 p.m. – DINNER
7:00 p.m. – Talk Story with Greg Sardinha
8:00 p.m. – Acoustic Jam Session
Saturday, August 13
10:00 a.m. – Tony Fourcroy
10:30 a.m. – Don Woods
11:00 a.m. – Karen & Jerry Wagner
11:30 a.m. – Justin Firmeza
12:00 noon – LUNCH
1:00 p.m. – Roberto & Jorge Alaniz
1:30 p.m. – Ethan Goore
2:00 p.m. – Christo Ruppenthal
2:30 p.m. – Mikiya Matsuda
3:00 p.m. – Patti Maxine
3:30 p.m. – Bobby Black, with Greg & Alan
4:00 p.m. – Alan Akaka
4:30 p.m. – Greg Sardinha
5:00 p.m. –  DINNER (if you're not attending the Luau)
7:00 p.m. – Luau Dinner & Show ($65 per person)
Covid Safety Requirements:
The health and safety of our members and guests, as well as the community-at-large, is of primary importance. HSGA requires that persons attending the Festival comply with State of California and the County of San Mateo COVID restrictions and requirement that are in effect at the time of the event. In mid-July, HSGA will advise members who have registered of the most current COVID restrictions and requirements. Those who travel to the festival by air are advised to check with their own national and airline COVID travel restrictions.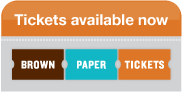 Current and former scholarship recipients will get free admission to HSGA festivals for 3 years (waiving registration fee).
Hotel Registrations:
https://book.passkey.com/event/50287358/owner/55434/landing
Stage Performances:
Each performer/group will have up to 25minutes to play. Be sure and let us know by emailing us at hsga@hsga.org if you are planning on playing, so that we can include you on the schedule. Also, let us know if you will need a guitarist, bassist, or "ukulele-ist" to back you, and bring easy-to-read chord charts for your back-up musicians.
Please complete the Performer Registration Form.